Zoho People - Online HR Management Software
Improve the HR Experience with Powerful Online HRIS Software
Zoho People is a cloud based HR Information System that dramatically increases your employees efficiency by empowering them to access to their information anywhere and anytime.
At the same time Zoho People also allows managers online access to their team members information which means that they can track such things as leave taken, business expenses, performance reviews and so on, and thus make better personnel management decisions.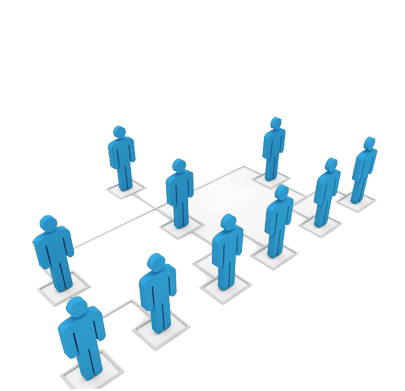 Zoho People helps you manage your HR online
Comprehensive personnel database
Zoho People provides you with a comprehensive employee database allowing your staff to accessand updare their own information based on your business processes.
Drag & drop custom forms
And Zoho People uses easy to use drag and drop functions to createand update custom forms.
Leave management
Zoho People streamlines your leave management processesallowing you to manage all types of leave in your company which means that youcan more easily analyze leave records and lost time.
Zoho People comes in Free and Professional editions with theProfessional version costing approximately £12.50 for ten users per month with extrausers costing approximately £1.50 per user per month.
Integrated Online Recruitment Software
It makes sense, when your business is in need of an HR management solution, to integrate this with an online Recruitment solution. This is exactly what you can do, with Zoho Recruit, Zoho's applicant and recruitment management software.
Zoho Recruit is a very easy to use online applicant tracking application that is perfect for staffing and recruiting agencies and H.R. recruiting departments to efficiently manage job vacancies, resumes & CVs, potential candidates and applicants and contacts.
Zoho Recruit lets you to spend more time finding the appropriate candidate for the vacancy with features such as automatic parsing and adding resumes,embedding the resume/CV form at your website, publish in job vacancies at your website, managing clients and candidates, forwarding CVs to  clients, tagging job openings, applicants and clients, importing candidates in bulk, sending  customized emails, and fully managing your business processes.
Who Can Use Zoho Recruit?
Zoho Recruit is perfect for:
Small businesses wishing to recruit new staff and track and manage applications more efficiently.

HR businesses who offer recruitment solutions as their main business model to other businesses.
Accept Applicants from Various Channels
Zoho Recruit allows you to embed your job ads onto your website or in other job sites and will then parse the applications into your Zoho Recruit portal. 
You can even set up the system so that enquiries to your job related email are parsed to Zoho Recruit, including any attached resume, with the resume details being posted into the relevant fields in Zoho Recruit.
Manage Applicants More Efficiently
Zoho Recruit has numerous functions that increase the overall efficiency of your recruitment processes:
Inbuilt email engine for email tracking

Outlook addon for integration with Microsft Outlook

Email templates for job offers, declines, acceptances and other standard processes

Collaborative calendar for use by Interviewers and other staff

Resume parsing so incoming resumes are parsed to the system automatically

And more!
A Recruitment Solution You Can Afford
Zoho Recruit comes in Free and Standard editions with the Standard version costing approximately £12.50 per month per recruiter.  
Mangoho are UK Zoho Partners and providers of Zoho cloud software for businesses in the UK.

Contact us here or email us at info at mangoho dot com for more details on Zoho People and/or Zoho Recruit, and also about our professional Zoho consulting services for businesses in Wales and UK. 
Implement Zoho People and Zoho Recruit in your business to improve your HR & Recruitment processes.