Zoho CRM - Increase Sales and Manage Customers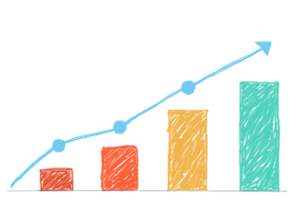 Shorten sales cycles and increase sales volumes with Zoho CRM software for small businesses
Improve Sales and Build Customer Relations with Zoho CRM
Perhaps the best known of the Zoho online business solutions, Zoho CRM is a powerful online customer relationship management solution that can be used to automate sales, marketing or support processes.
Zoho CRM has been designed for small to medium sized businesses and is a highly powerful on-demand Customer Relationship Management application that is ideal for all industry segments.

Zoho CRM has been completely revamped and now comes with loads of new features!
Zoho released the latest version of their CRM software in August 2016, which gives a complete overhaul on the user interface as well as many new functions.
Click here to read more about it, or get a quick tour from the video below.
Zoho CRM does not need any hardware investment or software installation. It is available anytime, anywhere, with just an Internet browser; and it gives a 360 degree view of your business by improving the management of your sales, marketing, support and inventory.
The end result of this is that you will significantly increase customer satisfaction, which, in turn, increases sales.
Superb Features That Your Sales Team Will Love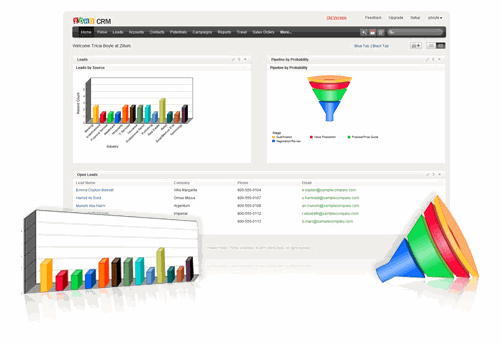 Zoho online CRM software gives you more visibility into your business
Zoho CRM allows you to:

Capture leads from incoming calls, emails or your website

Log important information about the lead

Log sales activities such as relevant calls, meetings and details, emails

Convert the Lead to a potential sale for pipeline reporting

Run reports on sales activities per user, revenue pipelines, sales performance

Create quotes and invoices, even in multiple currencies

Close sales and track business revenue

Report on ROI for marketing campaigns

Track customer complaints or issues to closure
Affordable Online CRM Software
Zoho CRM UK includes a free edition and of course paid editions - Standard, Professional, Enterprise and 'CRM Plus', which includes several other Zoho apps..
The free Zoho CRM UK version is free for life. There is no trial period, unlike many competitor CRMs. 
Mangoho also offer a FREE Zoho CRM setup service.
The free Zoho CRM setup services is designed to help you get started, consisting of free initial setup, branding, users and even training and support.
Whilst it is feasible to run a business on the free version, after time you may feel you need more extensive functions.  
The Standard edition is enough for most startups and comes at 12USD (about 8 GBP) per user per month.
The Professional edition is superb value at 20USD per user per month (about 12 GBP) and this is suitable for most small businesses. 
The Enterprise edition comes with all of the bells and whistles and also extras such as free addon for Outlook as well as free mobile app and this is suitable for larger companies.  License costs are 35USD per user per month or about 22 GBP).
How Can My Business Make Use of Zoho CRM?
Home Businesses & Sole Traders
Can use Zoho CRM to manage their small but growing list of contacts. Use it to send and receive emails and keep them all in one place for better organisation and improved working efficiency. Make use of email templates to speed up laborious sales processes, even mass mail your prospect/client list using the mass mail features. Also, use Zoho CRM to create professional Quotations and Invoices for your customers. And with the mobile apps, you can do all of this from your mobile device.
Small to Medium Businesses
Can use Zoho cloud CRM software to further automate the sales process and increase efficiency of small to medium teams by automating follow ups, using email templates, call logging, activity tracking and workflow alerts. This not only improves the efficiency of the teams so they can 'do more, with less', but also reduces the time new team members take to learn your business processes. In addition SMBs can start automating and gathering more business intelligence from their marketing campaigns in that they can channel leads to their CRM and log the source of the leads and thus learn about the effectiveness of their marketing initiatives.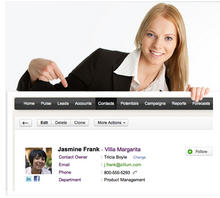 Zoho CRM can be customised to match any business
Finally, whether you are a startup working from home, a Sole Trader with a growing customer base, or a medium enterprise with several teams of users, Zoho CRM can be easily customised to match your business model in terms of field names, labels, alerts, workflow, Quotes/Invoices and more. Even your logo can be added to the software for that corporate feel. 
As your customer base grows, small-medium businesses can use Zoho CRM to manage their customers, both in terms of repeat sales but also customer support, and with possibilities to integrate to Zoho Books online accounting app and/or Zoho Support online HelpDesk app, they can have a truly 360 degree view of their customers at their fingertips.
An Integrated CRM Solution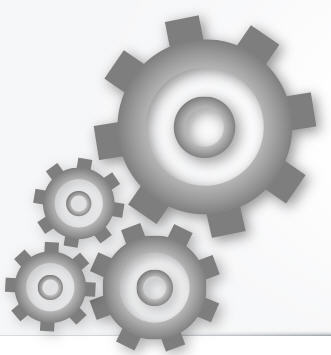 Zoho CRM can be adapted to fit your business
Zoho CRM also integrates with the following other Zoho online business solutions, giving you a truly 360 degree view of your customers and business:



- Zoho Books (accounting)
- Zoho Invoice (invoicing)
- Zoho Projects (project management)
- Zoho Support (customer service)
- Zoho Campaigns (email marketing)
- Zoho Docs (document management and collaboration)
- Zoho Reports (advanced analytics and BI)
In addition, it links to 3rd party software such as:



- Quickbooks
- Google Apps

- Microsoft Outlook
- SMS and PBX software 
- And more.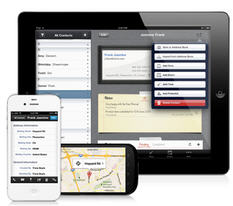 Zoho CRM is fully mobile
Zoho CRM runs on mobile devices allowing you to carry out sales and marketing activities from wherever you may be.
Just attended a meeting? Log meeting notes via your mobile device.
Received an important call from a customer whilst out of the office? Log the call notes on your mobile device.
Just closed a deal? Set the sales stage to 'won' and, if you have set up workflow rules, your accountant can be notified before you even get back to the office!
To compliment the free version of Zoho CRM Mangoho offer a FREE Zoho CRM setup service for small businesses that consists of:


Account Setup - create initial Zoho account

Branding - personalise the CRM to your own brand

Corporate setup - company name, details and up to 3 users

Email - branded email signatures

Training - FREE online training for one hour to help you get started

Support - one month of FREE support on the Mangoho helpdesk - submit your help requests and we'll help!
Why do we need this information? 
We need the above fields to set up your Zoho Account and the company in the Zoho software. 
We will not distribute or sell the information or divulge it in any way to anyone.
Mangoho are Zoho Partners UK and providers of Zoho cloud software and e-commerce solutions for businesses in Wales and the rest of the UK.
We have Zoho consulting packages to suit all business types and budgets for businesses.  
If you would like to learn more about Zoho CRM or our Zoho consulting services to implement Zoho CRM in your businesses, please email us at info at mangoho dot com, or contact us here.